Team USA is the overwhelming favourites in the Open section with a team with an average rating of 2772, a staggering 75 points more than second-seeded hosts India.
Norway, with their youngest team ever, is third-seeded with the help of a ratings boost by top-ranked World Champion Magnus Carlsen.
While it can be said that two perennial contenders in China and Russia are not present this time and a few teams that are normally in have been weakened by players deciding not to come to Chennai, the facts show that USA has always been the main contender for Gold in recent years.
In the last two Olympiads played over the board, post global COVID-19 pandemic, USA were champions in 2016, and took silver in 2018.
The scoring format in recent times means a team only needs to have a positive score of the four games played in each match and that is a further advantage for a team full of superstars.
A team of world championship contenders Fabiano Caruana, World No. 4 who narrowly lost a world championship match to Carlsen, Levon Aronian, World No.5, the superstar and previous leader of Armenian chess who had led them to three Olympiad victories in 2006, 2008 and 2012, and a prodigious talent from the Philippines in World No. 6 Wesley So.
Completing the line-up is former Cuban No. 1 Leiner Dominguez Perez, World No. 15 and home-grown Sam Shankland, World No. 26.
Team USA will once again be captained by FIDE Senior Trainer John Donaldson, the winner of the FIDE Trainer Award for 2020, and who is on record as saying that even in the absence of another World Championship contender Hikaru Nakamura, World No. 11, this in is the strongest ever USA team he has worked with in 14 Olympiads!
Donaldson however rated Indian B, with a team of incredibly super talented young players to be not only the crowd favourites but possibly the USA's biggest challengers.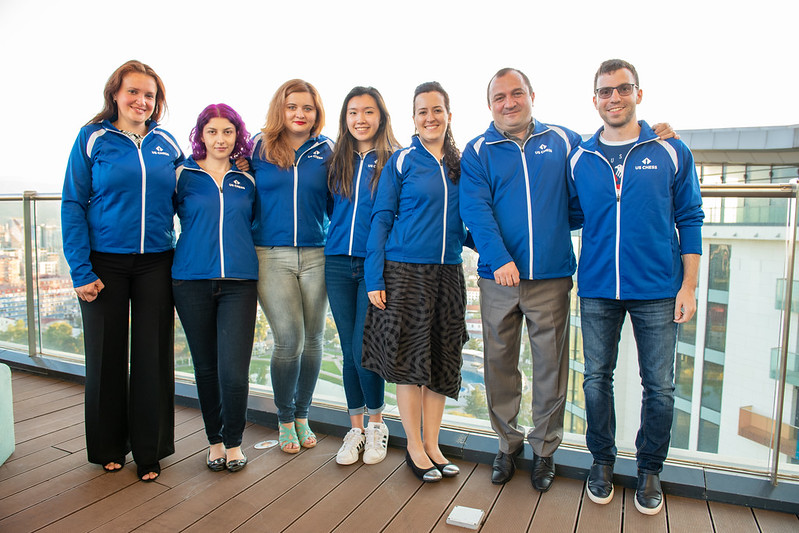 In the women's section, Team USA is however only an outside contender for a medal with an 8th seeding, host India being the top seed and followed by other perennial contenders Ukraine and Georgia.
This is however the competition that will most miss China and Russia who would have been the two main favourites.
Former Uzbekistan No 1. Gulrukhbegim Tokhirjono is the surprise top board, perhaps a strategy to increase the chances for their long time No. 1 in Irina Kush and to give more freedom to their brightest young player Clarissa Yip.
Two veterans of USA teams, Anna Zatonskih and Tatev Abrahamyan round off a solid line-up.